Pro Series Stainless Steel Prep Station Kitchen Sink & Four Accessories
$999.99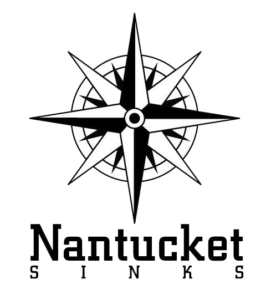 32 Inch Pro Series Large Prep Station Single Bowl Undermount Stainless Steel Kitchen Sink
Including Sink Accessories ($300 value):
•  Rolling Mat
•  Grid
•  Colander
•  Drain
Nantucket Sinks' Pro Series NEW Prep-Station (PS) stainless steel sink is designed to serve your needs for all kitchen tasks.  This zero-radius sink is designed with three different tiered levels at its edges which allows kitchen tasks to be completed at the optimal height with the most efficiency.  Four functional accessories fit on the edges of the tiered levels to customize the workspace to the specific use and their task. The sink's stainless steel rolling mat provides a functional drying surface which is easy to clean, and easily stored away.  Air-dry dishes or produce directly over the sink.  The mat fits securely over the sink for space-saving convenience.  Silicone edges protect surfaces.  The colander can be used to help hold, wash and rinse glassware, utensils or produce. The bottom grid with rubber feet protect the basin's shine. The deep, large single bowl allows plenty of space to soak and clean large cookware and bakeware.  And the beveled bottom around the drain whisks away water for quicker disposal conveniently aided by the included colander drain.
Exterior Dimensions: 32" x 20" x 10"
Interior Dimensions: 30" x 16"
Interior Bowl Depth: 10"